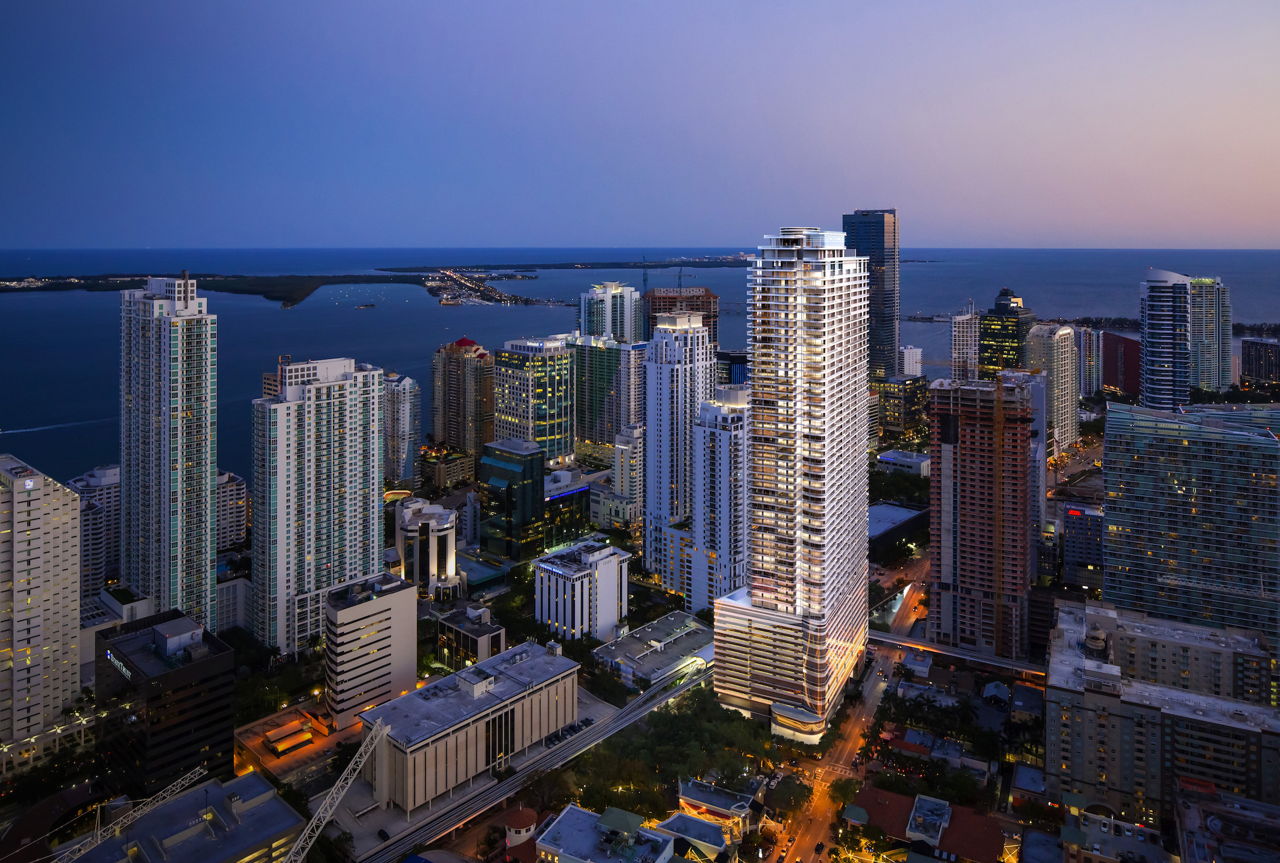 FlatIron Brickell
Redefining the Miami Skyline. Presenting a new paradigm in luxurious living.
Downtown Miami's hottest neighborhood celebrates a property that represents a true architectural icon.
Brickell Flatiron is an urban oasis developed by Ugo Colombo's CMC Group and designed by Luis Revuelta's Revuelta Architecture International:
the tower of soaring glass is defined by its sweeping exposures, which punctuate its romantic renaissance revival interiors.

A Lively Composition of Commerce and Culture.
As Miami's Financial District, Brickell remains a sophisticated and culturally signi ficant community packed with creative types and tastemakers of every stripe.

Brickell Flatiron's new luxury condos are located in the heart of Downtown Miami. Brickell Flatiron is ideally situated within walking distance of Mary Brickell Village and Brickell City Centre—offering residents unparalleled access to a wide array of fashionable conveniences—with picturesque sidewalk cafés, fine dining, shopping, markets, outdoor and cultural activities along the way.
FlatIron Brickell Properties
FOR SALE (16)
FOR RENT (23)
PENDING (9)
CLOSED (451)
1 Bedroom For Sale at FlatIron Brickell
| Unit | Asking Price | Bed(s)/ Bath(s) | Living Size | Price/Sq.Ft. | Days on Market |
| --- | --- | --- | --- | --- | --- |
| 4405 | $1,150,000 | 1 / 2 / 0 | 1,022 | $1,125 | 8 |
| 1806 | $799,000 | 1 / 1 / 1 | 820 | $974 | 87 |
| 2804 | $750,000 | 1 / 1 / 0 | 665 | $1,128 | 175 |
| 4904 | $750,000 | 1 / 1 / 0 | 665 | $1,128 | 7 |
2 Bedroom For Sale at FlatIron Brickell
| Unit | Asking Price | Bed(s)/ Bath(s) | Living Size | Price/Sq.Ft. | Days on Market |
| --- | --- | --- | --- | --- | --- |
| PH6006 | $1,950,000 | 2 / 2 / 1 | 1,249 | $1,561 | 105 |
| PH5406 | $1,500,000 | 2 / 2 / 1 | 1,249 | $1,201 | 2 |
| 2515 | $1,490,000 | 2 / 2 / 1 | 1,334 | $1,117 | 199 |
| 2601 | $1,400,000 | 2 / 2 / 1 | 1,286 | $1,089 | 392 |
| 3101 | $1,395,000 | 2 / 2 / 1 | 1,286 | $1,085 | 13 |
| 3709 | $1,250,000 | 2 / 2 / 1 | 1,236 | $1,011 | 48 |
3 Bedroom For Sale at FlatIron Brickell
| Unit | Asking Price | Bed(s)/ Bath(s) | Living Size | Price/Sq.Ft. | Days on Market |
| --- | --- | --- | --- | --- | --- |
| PH5108 | $3,500,000 | 3 / 3 / 1 | 1,912 | $1,831 | 4 |
| PH5103 | $3,500,000 | 3 / 4 / 1 | 2,076 | $1,686 | 34 |
| 3702 | $2,300,000 | 3 / 3 / 1 | 1,909 | $1,205 | 39 |
| 4406 | $1,890,000 | 3 / 3 / 1 | 1,685 | $1,122 | 1 |
| 3906 | $1,795,000 | 3 / 3 / 1 | 1,685 | $1,065 | 68 |
6 Bedroom For Sale at FlatIron Brickell
| Unit | Asking Price | Bed(s)/ Bath(s) | Living Size | Price/Sq.Ft. | Days on Market |
| --- | --- | --- | --- | --- | --- |
| UPH6201 | $19,500,000 | 6 / 7 / 2 | 7,855 | $2,482 | 26 |
FlatIron Brickell Facts
Price From
$465,000 - $2,500,000
Address
1000 Brickell Plaza, Miami, FL 33131, USA
Architect
Revuelta Architecture International
Interior Design
Massimo Iosa Ghini
Numbers of Floors
64 stories
Size Range
From 730ft² - 6,246ft²
Deposit Schedule
30% at Contract
10% at 17th Floor
10% at Top Off
Balance Due at Closing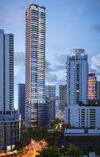 FlatIron Brickell Picture Gallery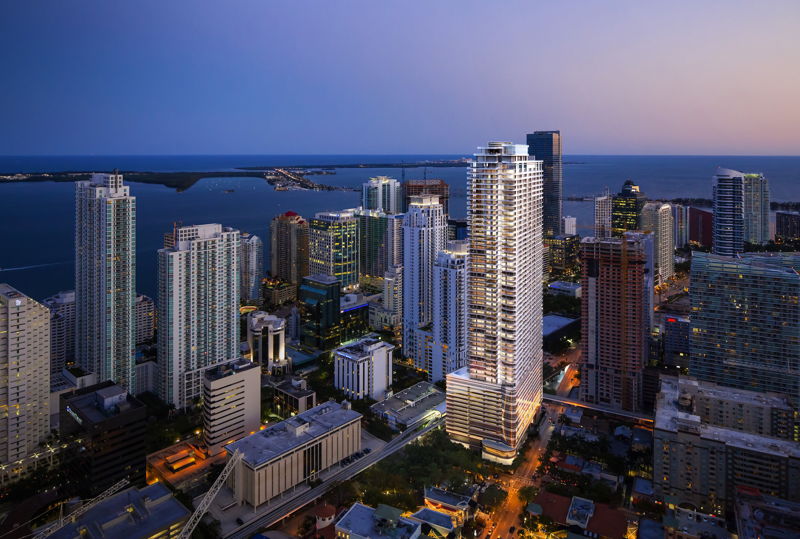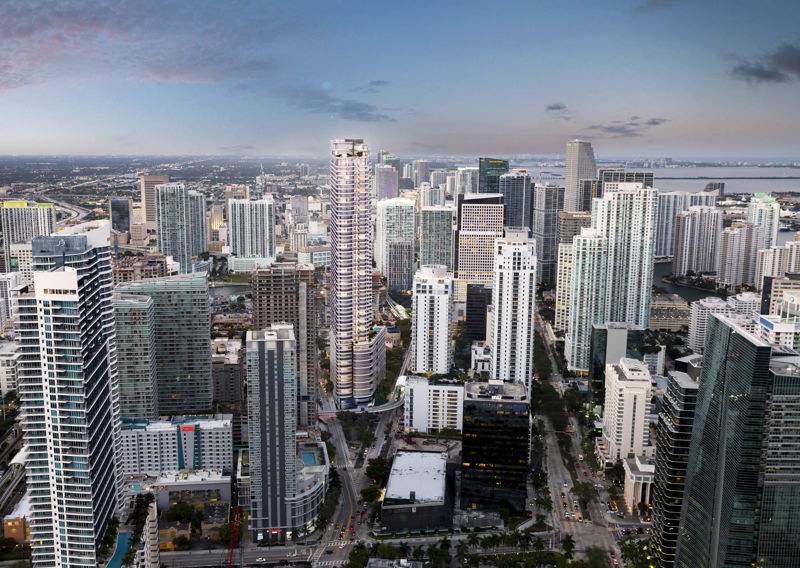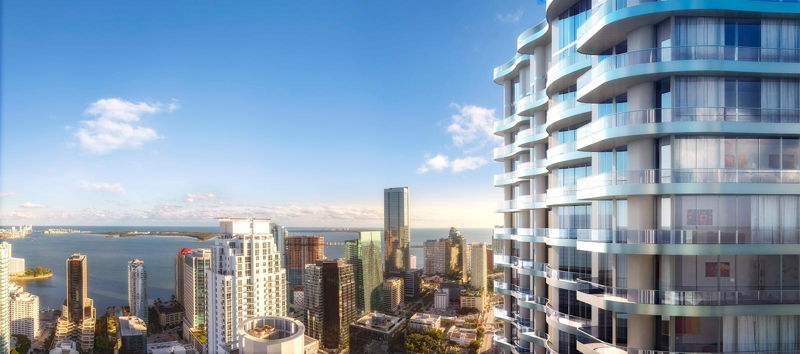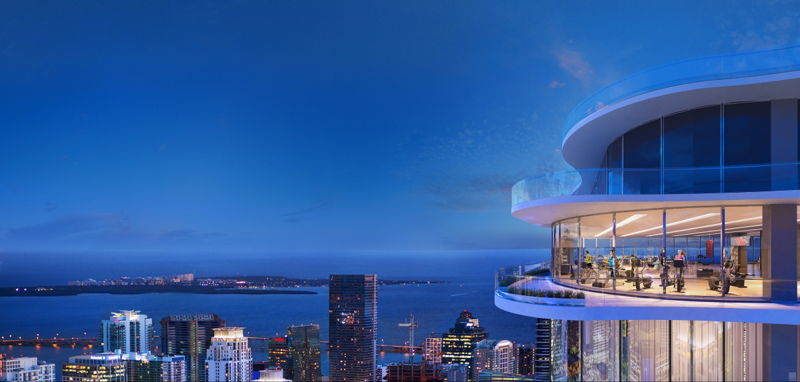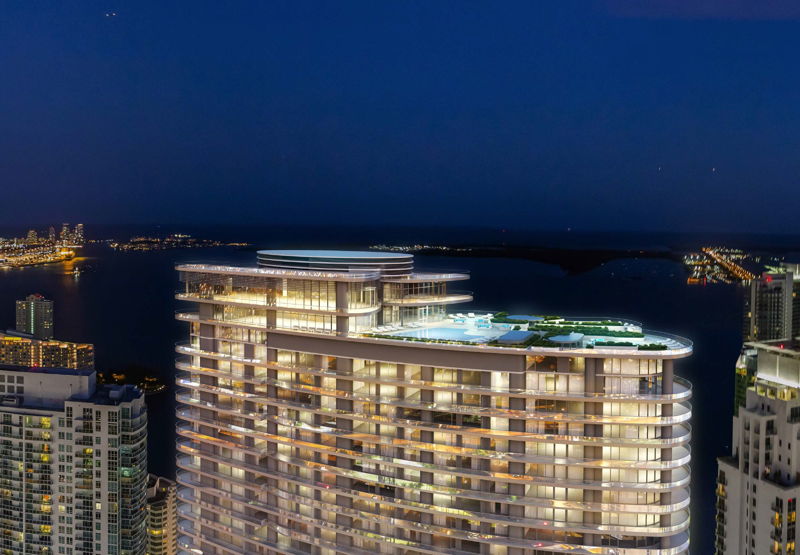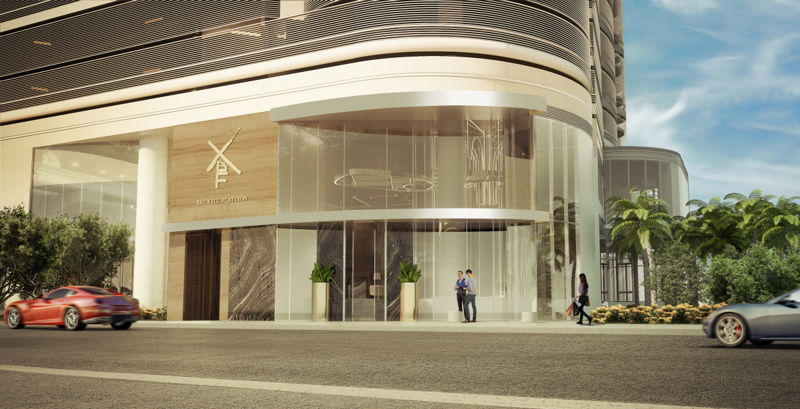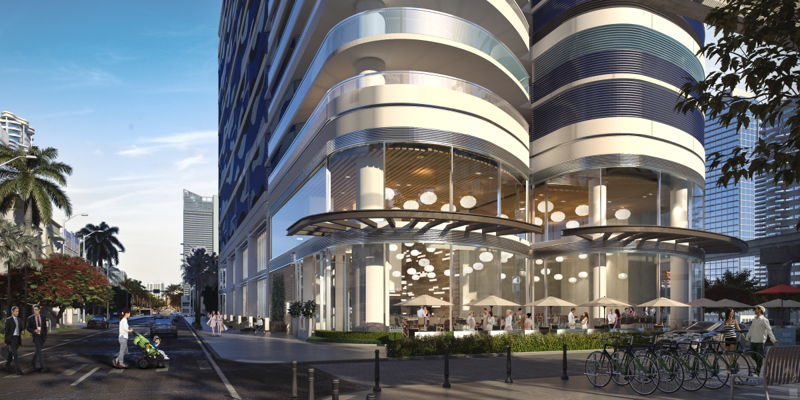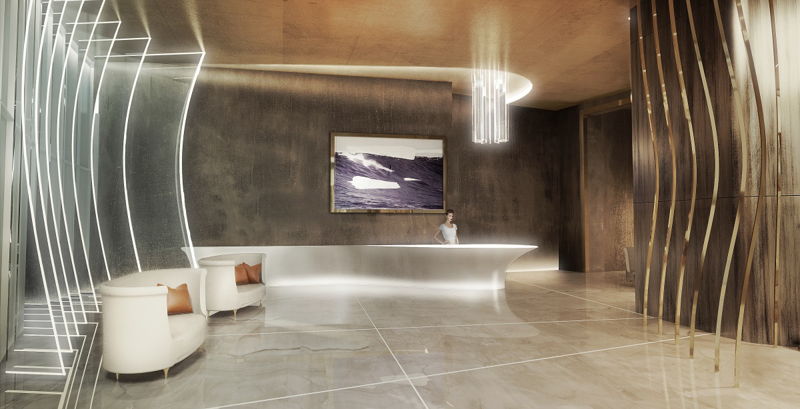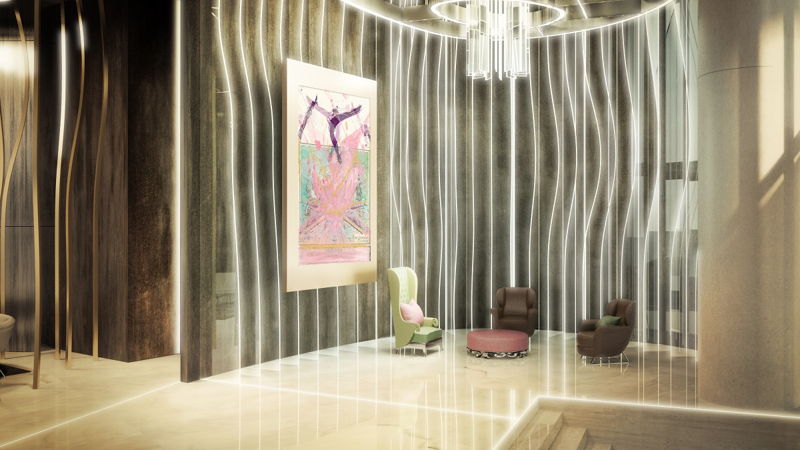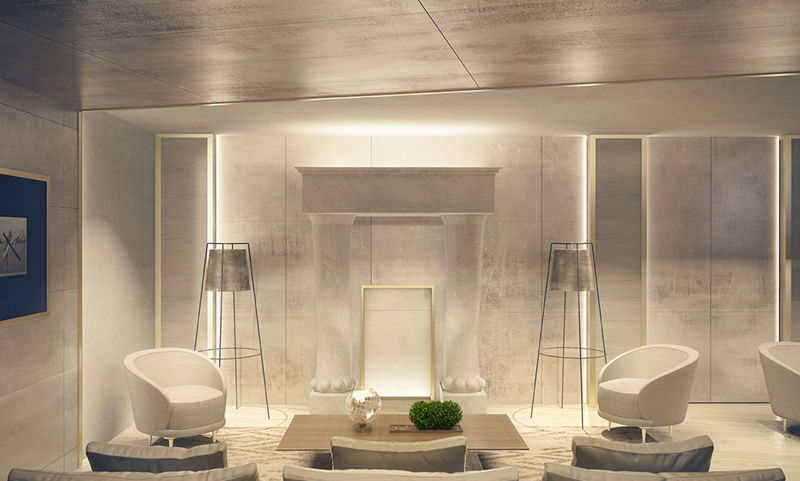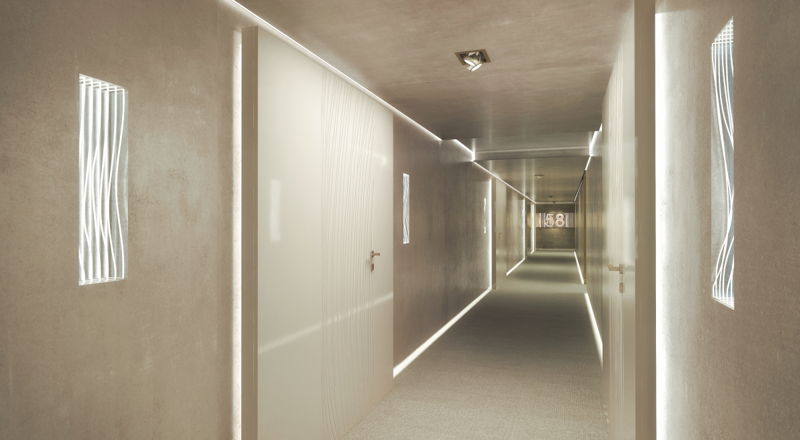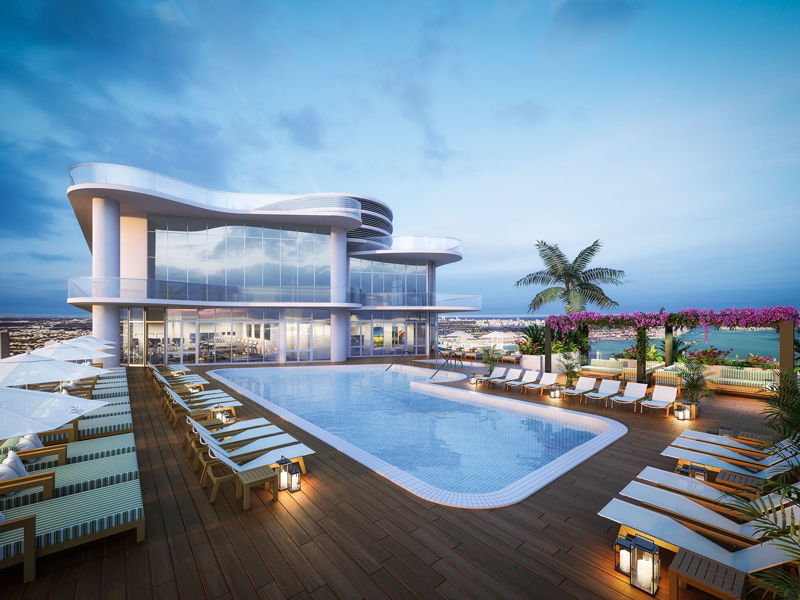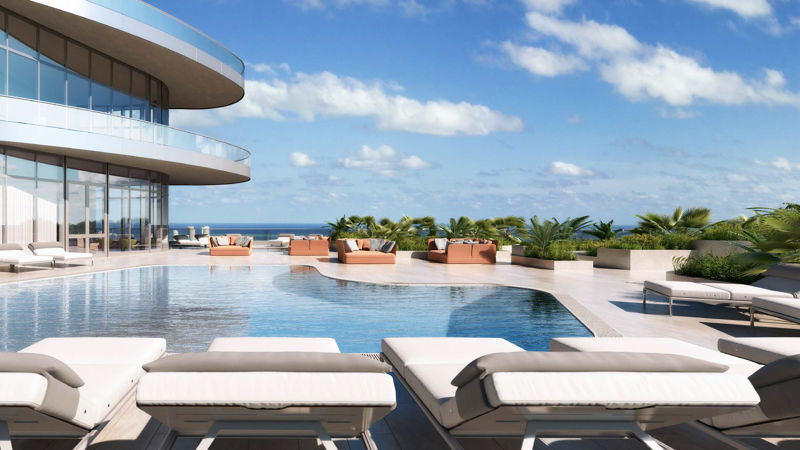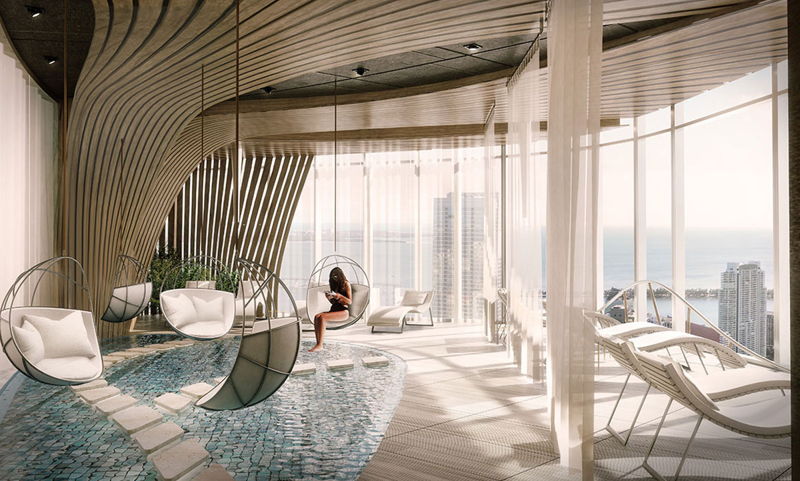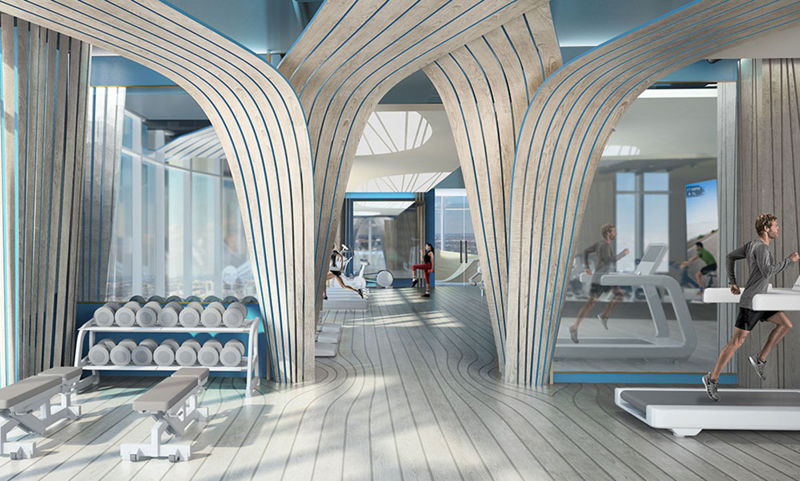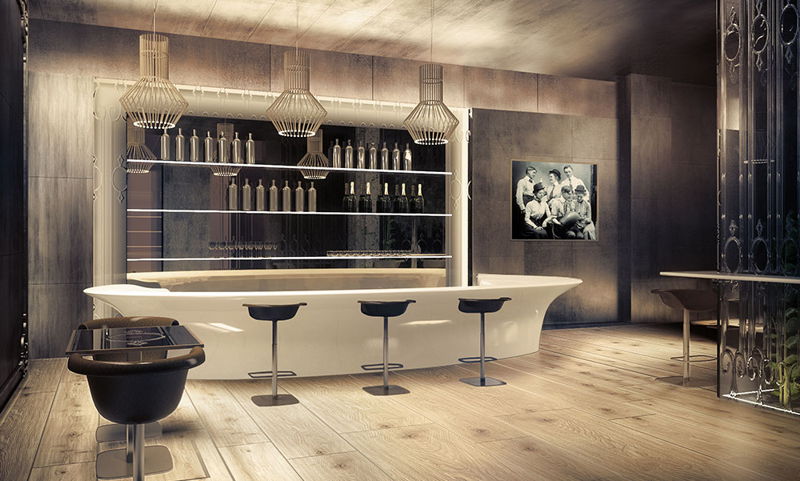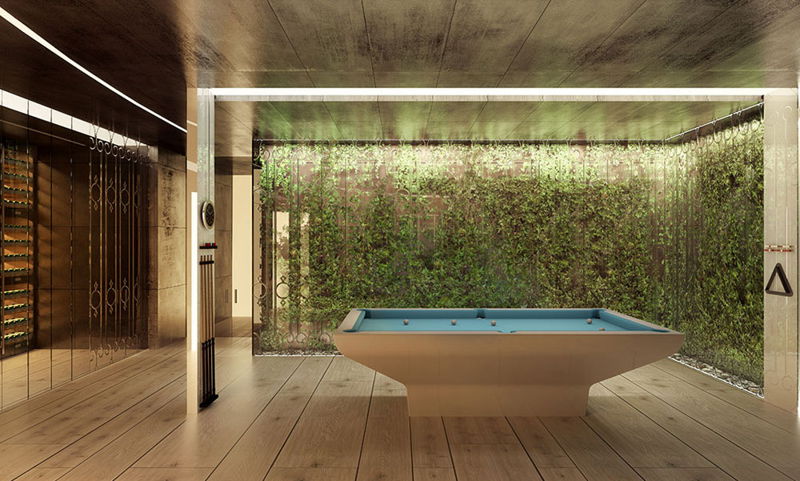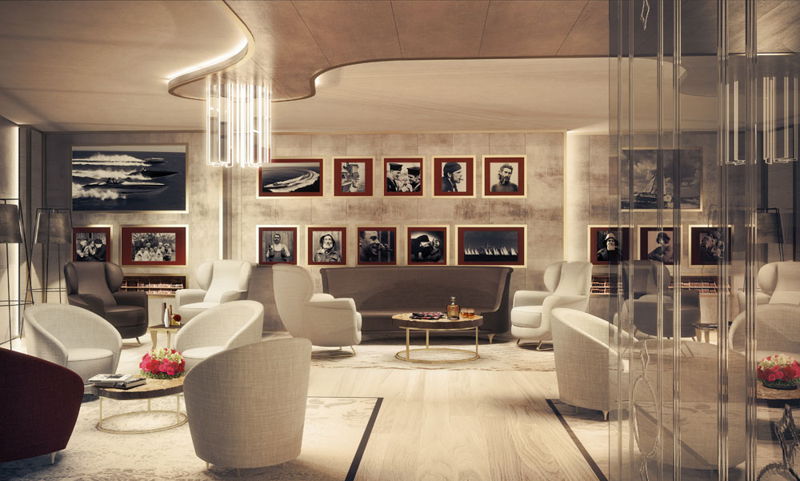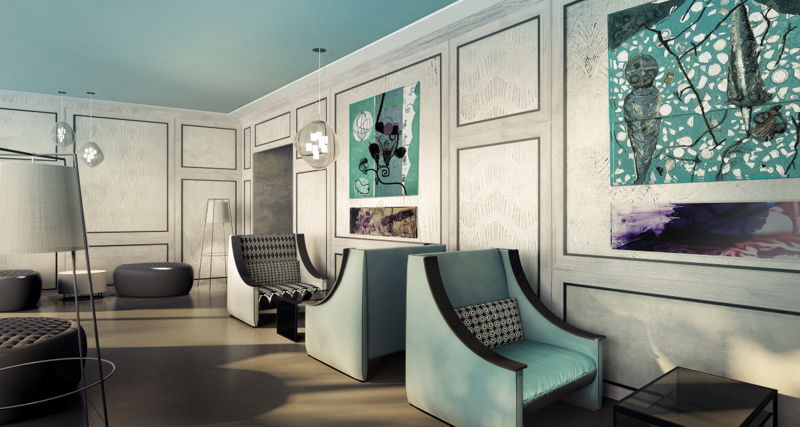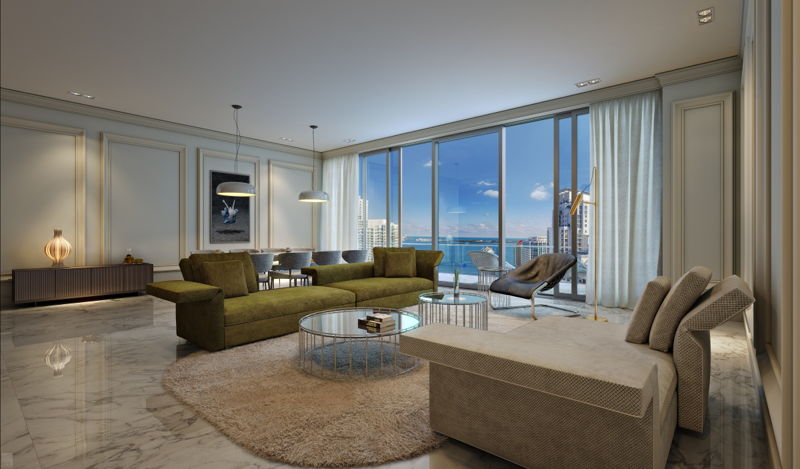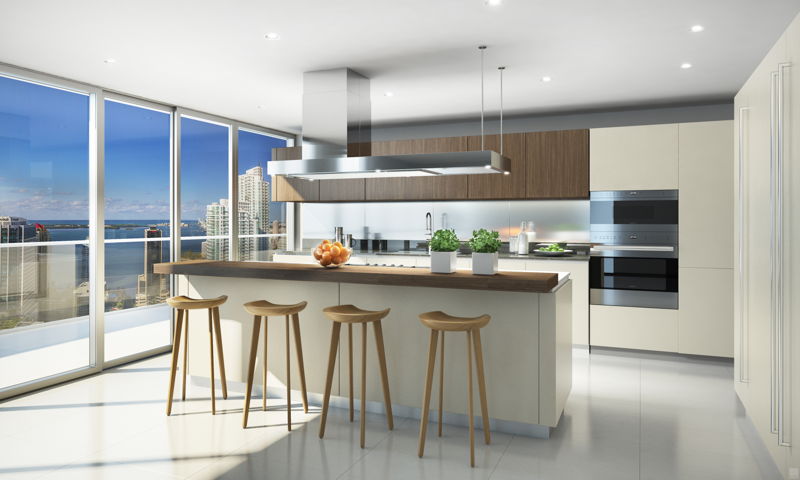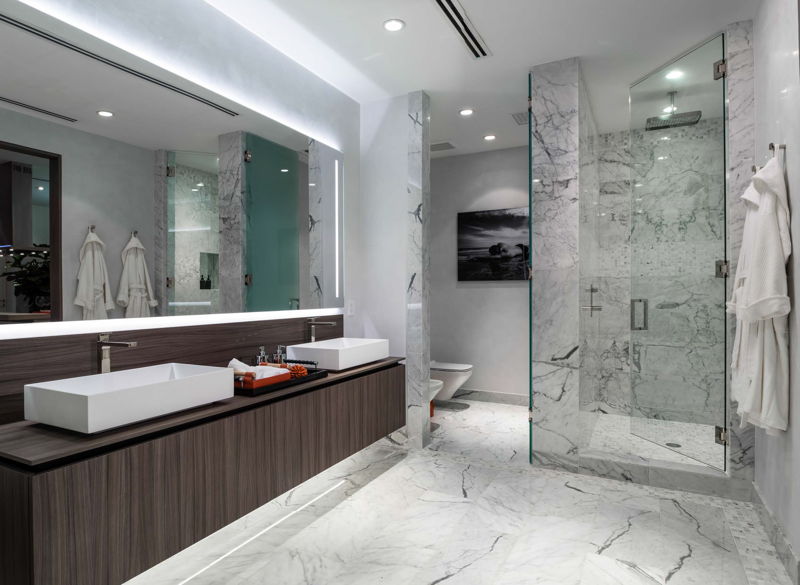 FlatIron Brickell Amenities
Highlighted Condo Features
Sky Terrace: Landscaped rooftop pool, cabanas, sundeck and juice bar surrounded by advanced wind barrier technology.
Sky Wellness Pavilion: Rooftop spa and fitness center with Pilates/ yoga and aerobics studio, private steam and sauna facilities in both men's and women's lockers
Second 18th floor Lap Pool and Spa Pool
State-of-the-art business center and Conference Rooms
Children's play area and Game Room
Movie Theatre
Private Event Space & Recreation Rooms
Lobby area Bar
Ground level Restaurants & retail Boutiques
Designated residential parking with additional bicycle storage
Private storage available
Fully-managed household services upon request
24-hour Concierge, valet & doorman services
Dedicated High speed Elevators
-----
BRICKELL FLATIRON RESIDENCE FEATURES
Conceptual Design & Development by Ugo Colombo
Lobby and common areas designed by acclaimed Artist, Julian Schnabel
9'6" Ceilings in Tower Residences – 10'6" Ceilings in Penthouses
Expansive floor plan layouts
Floor-to-ceiling sliding glass balcony doors and energy-efficient, casement windows
Spacious private balconies with Brickell City Skyline views

FlatIron Brickell Location
1000 Brickell Plaza, Miami, FL 33131, USA
FlatIron Brickell Contact Form
For more information please fill out the form below